Scootersafari in north Norway an exiting experience
Scootersafari in north Norway is something for the you that like an adrenalin kick. The open landscape creates great possibilities to play in the snow. Together with Barents Arctic Explorer, Jakobselvkaia gives you the opportunity to come with us on a Scooter safari. This is a package where you get the opportunity to join experienced people and see Finnmark form a new angel.
Scootersafari – Short trips
Short scootersafari in north Norway
This includes
Minimum 4 persones
2 hours
Safety course
Guide (We have one guide for each sixth person.)
warm drinks and something to eat.
Price: 990kr each person
Scootersafari – Longer trip
Longer Scootersafari a bigger experience
If you like to book a longer trip your welcome to contact us. So that we can figure out what kind of trip and price range that works for you. The possibilities are many wand we want to find the best solution for you.
One possibility is to drive from Jakobselv to Bådsfjord/Kongsfjord and back. The trip can be done in one day, but we would recomend an overnight stay.
If this sounds like something for you, contact us for more information.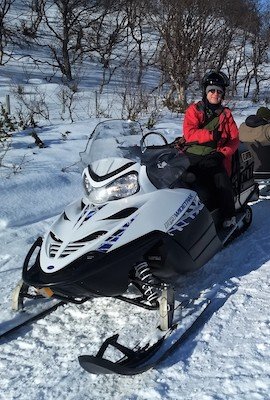 Book opplevelser hos oss på Jakobselvkaia
Signer deg på nyhetsbrevet vårt og hold deg oppdatert på det som skjer her i nord. [/ux_text] [/col] [/row] [/section]